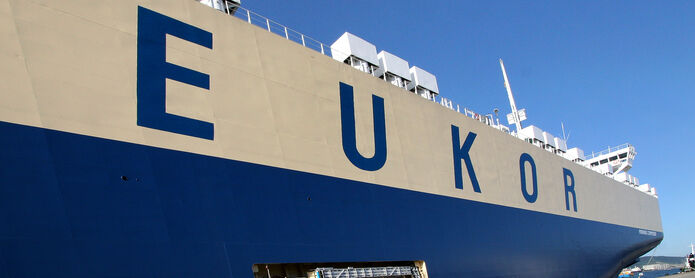 How we deliver
We are one of the world's largest RoRo shipping companies that specialized in port-to-port deep-sea transportation of automobile, rolling equipment and breakbulk cargo. Our ambition is to deliver the optimum transportation experience to our customers in a consistent and reliable way. Simply put - We Deliver.
Safe and secure with RoRo shipping
We provide you with a global, reliable and cost effective service through our fleet of large and modern Roll-on Roll-off (RoRo) vessels.

RoRo or 'Roll-on Roll-off' vessels are ships designed to carry self-propelled cargo that are driven on and off the vessel on their own wheels. RoRo vessels load huge variety of different cargo types via a stern ramp – a secure and efficient process that ensures safe handling regardless of weather conditions. This allows cargo to roll on and off as opposed to the more basic lift-on lift-off approach.
Your cargoes are stowed and secured on the most appropriate deck, depending on its weight, height and length. Shipping with us means reduced handling and stowage risks, savings in time, dry, inside storage and the flexibility of delivering to all corners of the world.
Take a look around our vessels
Join us in our new 2021 vessel tour video. In this tour, you will get a full picture of the vessel, from the engine room to the bridge. Get a unique look into the crew living areas and our latest digital tools.
How we can support your industry