3 ways RoRo supports the development of EV battery gigafactories
As lithium-ion battery production in Europe and North America increases, countries are scaling up their efforts to build local gigafactories. With more developments planned, the demand for factory parts has increased too. Much of the machinery is currently built in South Korea, so regional manufacturers are turning to RoRo for reliable solutions to meet their expanding logistics needs.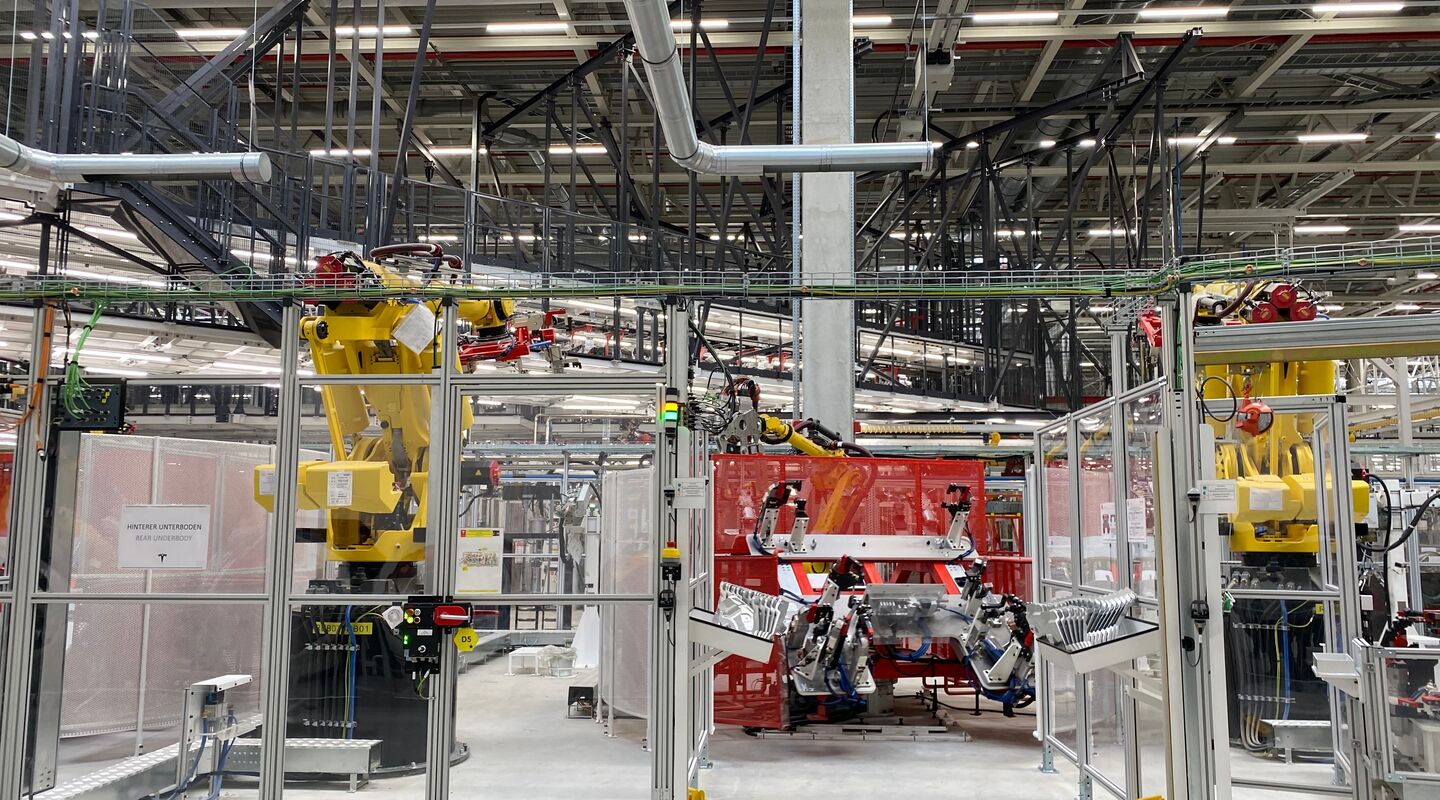 EV sales are ripe for huge growth particularly in Europe and North America where governments and industry are pushing for lithium-ion battery production to increase to match demand from this growing market. Currently, 70% of these batteries are made in Asia but European and US manufacturers are ramping up local production with 38 gigafactories planned or currently being built in Europe alone, all of which rely on the delivery of specialist machinery in order to become operational.
These developments are on top of the existing gigafactories that automotive manufacturers are turning to in order to bring EV battery production closer to where vehicles are being built – both for environmental and commercial reasons.
For Korean OEMs producing the factory parts, this means more products are being shipped, often to tight deadlines, putting extra pressure on global logistics. Here are three ways RoRo can help:
1. Frequent and reliable schedules to support stable supply chains
With little sign of the current container challenges abating, RoRo offers a reliable solution to meet demand. With regular sailings from Korea to Europe and North America, our liner service can help ensure the timely delivery of products to their final destinations.
"Having shown resilience in the face of global challenges, our RoRo service is helping to keep supply chains in the fast-moving EV lithium-ion battery market running smoothly," says Jisun Lee, Wallenius Wilhelmsen Breakbulk Sales Representative in Korea.
For manufacturers needing to store their products before delivery to the factory site, our storage solutions at the destination port also offer an efficient solution, ensuring machinery is kept safe until it's ready to be moved.
2. Safe delivery through expert handling capabilities
Careful planning is crucial when dealing with cargo of this nature, which includes high-value machinery that makes up the assembly lines in the factories, such as the robots that work alongside the human workforce and the finishing stations where batteries are checked.
With specialized handling equipment, which allows products to be easily rolled on and off vessels, and an expert team to devise bespoke handling solutions when needed, products are delivered on time and the risk of damage is minimized.
Once wheeled onto the vessel deck, products are safely stowed on the handling equipment and protected against adverse weather conditions for the duration of the sea voyage.
"With a fleet of handling equipment such as roll trailers, designed for transport of large and heavy units, our RoRo solution offers the safest service." says Lee.
3. Logistics expertise to meet unique market needs
RoRo vessels are designed to handle a variety of breakbulk goods, moving everything from power transformers and giant press brakes to wind turbines. Heavy cargo is part and parcel of daily life, which is why our experience means Korean businesses can depend on RoRo operations to manage and deliver.

Clients can also be offered an integrated ocean and inland trucking service that provides a seamless end-to-end operation giving them priority with respect to finding space on the truck and shipping services. We keep in close and regular contact with clients throughout the operation, including site visits to talk through possible pain points and solutions. This allows both sides to be confident in the shipping and inland logistics processes from beginning to completion.
"This helps us understand how to safely deliver the type of machinery destined for gigafactories around the world", adds Lee. "Our knowledge of handling all kinds of breakbulk, combined with the strength of our ocean services and logistics expertise, ensures we support customers in their efforts to capitalize on the fast-developing EV battery industry."