Breakbulk industry is cautiously optimistic for 2023
With an economic slowdown expected, we take a look at how the breakbulk industry will fare next year. There is cause for cautious optimism. Breakbulk is oversized, heavy to lift or out-of-gauge cargo. The safest, fastest and most cost-efficient way to transport it is on roll-on, roll-off vessels.
Manufacturers can start the new year with confidence that underlying trends are in their favor – despite the economic headwinds of a slowing global economy.
"The widespread parts shortages, port congestion and general supply and demand imbalances that have affected supply chains this year are expected to abate somewhat next year and are already improving as 2022 ends," says Robert Berg, Market Analysis and Finance Manager at Wallenius Wilhelmsen. He stresses that they won't disappear completely because there are limited new vessel supply expected in this segment.
All is up: Energy prices, inflation
The economic outlook varies from nation to nation. Rising energy prices, inflation and declining consumer confidence are weighing on the global economy, which is forecast to grow only modestly at about 2.2 percent in 2023. This is according to the Organization of Economic Cooperation and Development.
We work to decarbonize shipping
The need to decarbonize shipping also complicates the picture, with the International Maritime Organization's carbon intensity regulation set to come into effect on 1st January 2023. It will impact capacity.
Berg says: "Our job is to follow IMO regulations while taking advantage of two key trends expected to continue in the breakbulk market in 2023:

1. The drive for energy security and decarbonization which drive investment in renewables and electric vehicles, and
2. Supply shortages in the construction equipment market leading to higher prices."
Investment in green energy is ramping up
With the global focus on both sustainability and energy security, investment in green energy is ramping up – and fast. In the EU, where 22 percent of energy currently comes from renewable sources, there is now a revised target to make 45 percent of the energy used in power generation of industry, buildings and transport renewable by 2030.
The transition to clean energy has led to an 8 per cent increase in the renewables capacity in 2022. This is expected to remain steady in 2023. Renewables have the potential to reduce the EU's dependency on Russian natural gas next year. This increasing focus on energy security alongside strong policy support in the EU, China and Latin America is accelerating their development.
Statistics also show that electric vehicle sales are booming: It may hit 8.6 million in 2023. This market (and all industries connected to it, both upstream and downstream) look strongly poised for long-term growth. McKinsey predicts that in the US, 50 per cent of all vehicles sold will be electric by 2030. By 2035, all new cars that come onto the market in the EU will be zero emission.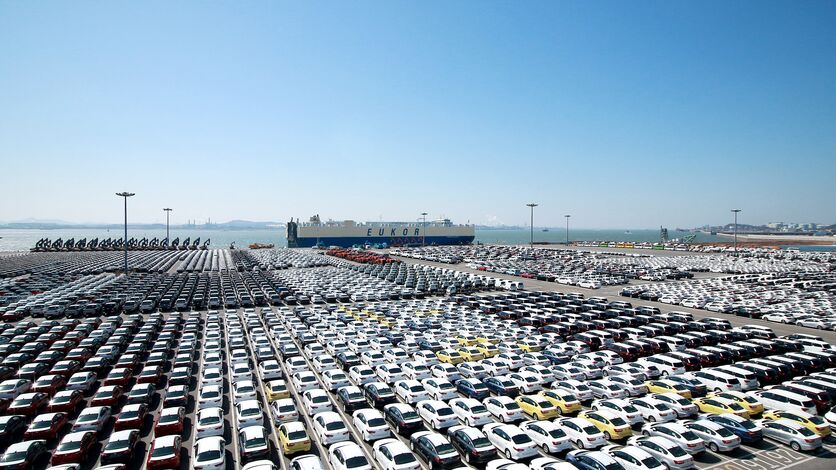 All these changes mean that demand for metals used to manufacture EV batteries is expected to grow strongly. This can result in the possibility of an emerging 'supercycle' for commodities, or a 'permanent step change in demand that cannot be met by supply, leading to prices sitting above incentive levels for an extended period.' For example, demand for nickel and cobalt is expected to soar over the next three years compared to the last commodities supercycle (which took place between 2003 and 2007). Growth in the lithium market will be more modest but still pronounced as demand for electric vehicles continues to grow.
The transition to cleaner energy is also expected to see the market for transformers grow strongly over the remainder of the decade, as smart electricity grids are implemented.
Strong commitment to sustainable measures
From speaking to our customers, we see new strength in the commitment to investments in sustainability, decarbonization and electrification

VP Global Industrial Account Development
Ödling added that it is our job to support and facilitate that by both improving the sustainability of our own operations and acting as part of the supply chain for environmentally-friendly technologies such as EVs.
Supply shortages of machines
In the construction machinery market, there is a shortage of machines. This means that the outlook for 2023 is for relatively high continued sales as manufacturers work through their backlogs. Because order books are full and lead times are long, many suppliers are sold out well into the new year, according to Off Highway Research. And because supply is tight, manufacturers have also been able to increase prices against a backdrop of high inflation. "2022 is shaping up to be a peak year for construction machinery, but volumes will remain strong in a historic context next year," says Berg.
Overall, while the economic outlook for 2023 is uncertain, the breakbulk industry can take advantage of underlying trends in the energy and construction sectors to ensure a successful year.
"As we approach 2023, we look forward to continuing to work closely with our customers," says Ödling, "helping play our part in the move to a greener global economy."
Sources: Fortune, European Commission, International Energy Agency