Customer cargo coordination teams: How they support your supply chain needs
The customer cargo coordination (CCC) teams play an essential and influential role in ensuring the smooth ocean transportation of customers' products around the world. Here we take a closer look at how they work with customers to solve challenges and find solutions to minimize supply chain disruptions.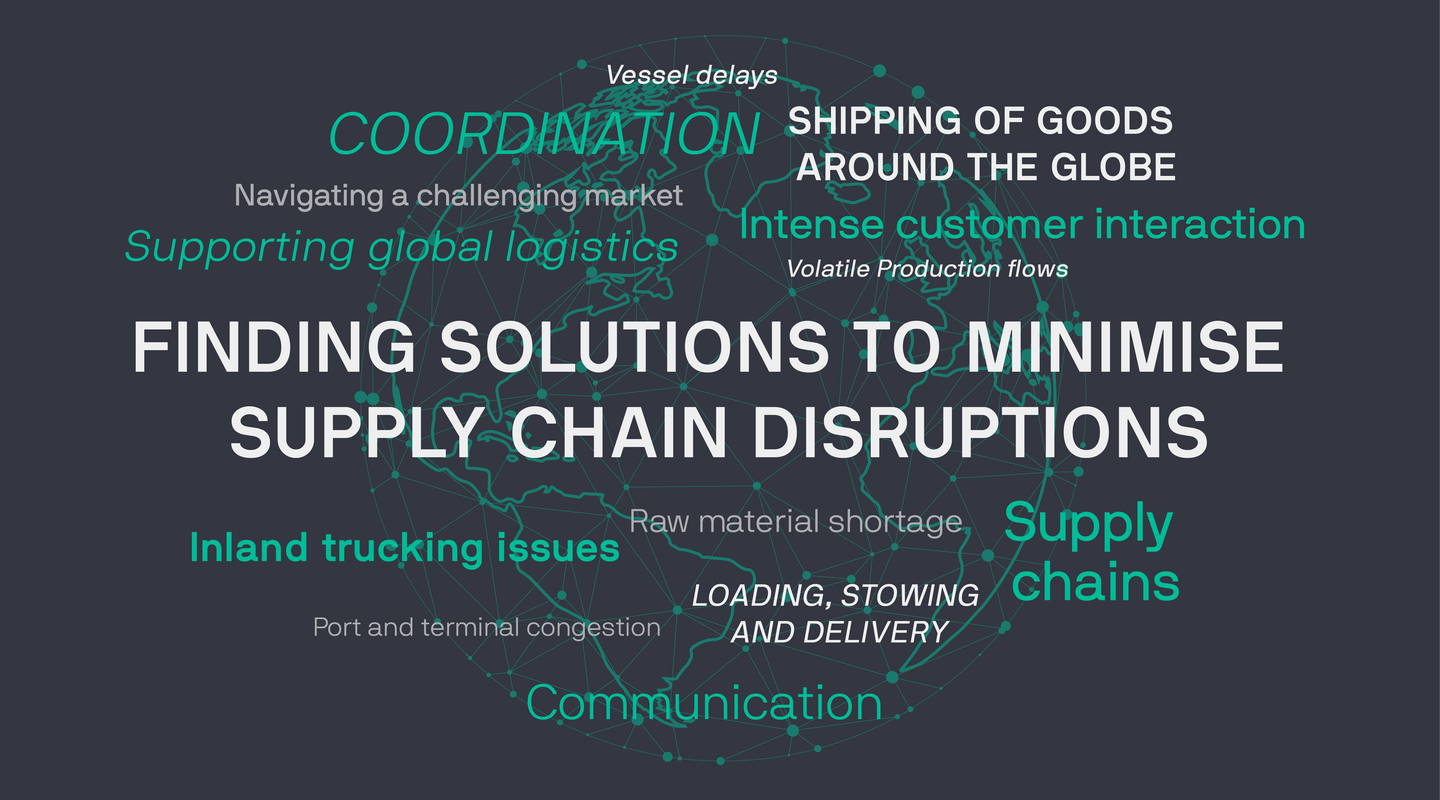 The planning and delivery of products is a complex process that relies on the skills of many different people, with one group in particular key to the operations. These are the customer cargo coordination specialists who, through their close communications with customers and trade teams, work to ensure the needs of OEMs with large and regular shipping volumes are successfully met.
As the job title suggests, the role of the coordinator involves working closely with and understanding customers' needs to determine the best distribution of products. Focusing on OEMs from sectors including auto, construction, mining and agriculture, the CCC specialists use their knowledge and expertise to ensure customers get a smooth experience from planning and forecasting to finding the right ports and vessels.
The world has drastically changed over the last three years and customer demand and our operational environment has changed day by day. We have adapted to this environment and work in an agile way to achieve the optimal operation for customers

CCC specialist, Asia
Our customers need to ensure large volumes of products reach their destinations on time on a regular basis, so the CCC teams work hand in hand with them to expedite that. Usual shipping forecasts are between six to eight weeks ahead, but these can change quickly and the CCC teams are constantly assessing and acting on customer requirements – sometimes at speed – to co-ordinate the planned movement of their products."
The interaction with customers can be very intensive," says Axel Westgren, customer & cargo coordination manager for the Oceania trade.
"Customers request space on our vessels based on information from their production and logistics department. Our CCC teams keep track of the forecasts until it is converted to a firm booking closer to the actual sailing date."
Based in the large export regions – Europe, US and Asia – the CCC teams are also a crucial link between the customer and our trade teams, interacting with customers on a daily basis and feeding information back to our trade teams."
The CCC specialists are our eyes and ears on what is happening with our customers," says Westgren.
"They give us vital information on issues from volatile production flows to special needs. To do this, they must possess a keen eye for detail and be analytical, as well as being problem solvers and strong communicators."
Navigating a challenging market
While the pandemic threw many unknowns into the global logistics mix, more recently global supply chains have been further affected by the conflict in Ukraine. A challenging market environment has affected the availability of raw materials, with a direct impact on our customers' production lines while congestion at ports and terminals creates further disruptions. In these fast-changing circumstances, the role of the CCC team as facilitator for the customer has become more vital than ever.
It is essential to keep in close contact with customers, even more so in the current unpredictable circumstances because of first the pandemic and now the situation in eastern Europe. With the added uncertainty, it is so important for me to try and find solutions together with the customers wherever possible.

CCC specialist, UK
Using their knowledge and experience, the CCC teams are able to advise the customers on the best steps forward to help them keep business running.

"Our team is the bridge that connects Wallenius Wilhelmsen with our customers who are looking for faster, innovative and flexible solutions to their logistics needs. We are here to provide those answers," says Marytere Toro, a customer cargo coordination specialist in the USA team.