How we deliver 40m-long steel structure from Antwerp to Singapore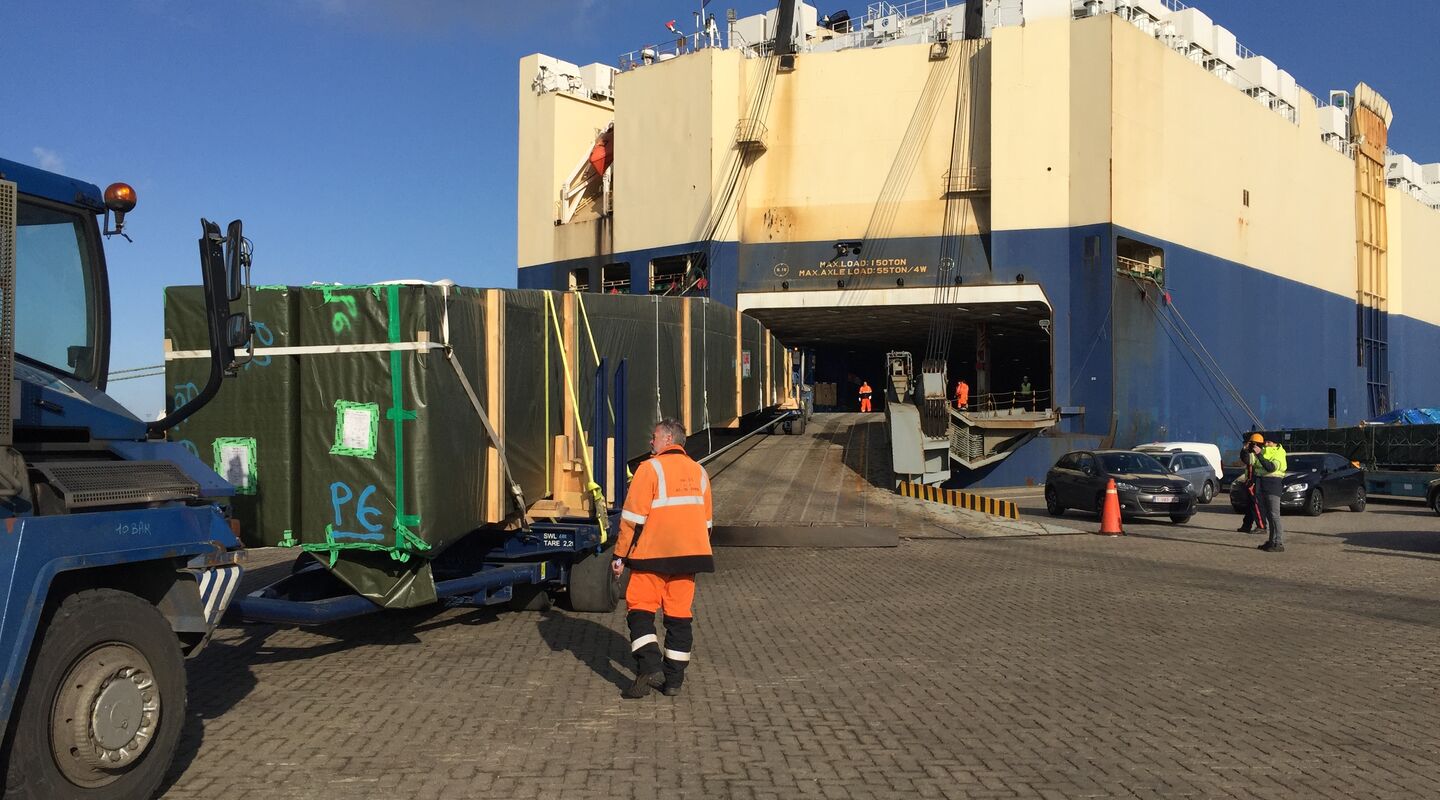 Can you imagine shipping a static cargo or non self-propelled cargo on Roll-on Roll-off (or RoRo) vessel?
RoRo vessels are ships built for carrying cargoes that are usually driven on and off the vessel on their own wheels. But it is also possible to ship static cargo if we use special cargo handling equipment. Here's a story of how we delivered steel structure with maximum length of 40 meters.
We managed to transport three units of 40-meter-long steel structures to the port of Singapore on our Morning Lena from Antwerp, Belgium. This project was noticeable because it was the first time EUKOR used a special equipment called 'Multi-Purpose Bogies (or MPB)' to load and discharge those non-self propelled cargo.
MPBs, typically used in pairs, are special cargo handling equipment especially designed for long and narrow cargo with a maximum weight of 140 tones and length of 40 meters. This equipment requires years of experience and technical know-hows in breakbulk handling.

EUKOR can supply the equipment necessary to ensure that any cargo is handled in the safest and most efficient manner possible

Cargo Quality Manager
Successful delivery of the package of steel structures on MPBs enabled us to prove competitiveness in handling breakbulk cargo, adding to prior experiences of using other special cargo handling equipment such as Jack-up Trailer with blocks & beams and Samson Heavy-lift Trailer last year.
Thanks to our modern fleet of RoRo vessels having been designed with a high main deck clearance to accommodate large, heavy and extra-long cargo, many customers looking for a solution for shipping breakbulk cargo of unusual shapes and sizes find it easy and safe to entrust cargo to us.

If you have a breakbulk cargo of unusual shapes or sizes that may seem difficult to deliver, don't hesitate to contact us today to request rate and find out more about how we could help with your cargo.