How RoRo supports the Japanese machine tools export industry in times of change
For many years, we have shipped machine tools from Japan to its primary market, the US. With current pressures on global trade, that relationship is more important than ever.
Earlier this year, the Japan Machine Tool Builders' Association published its Machine Tool Industry Vision 2030. In it, the Association forecast that by 2030, orders of machine tools in Japan would reach 2.475 trillion yen (US$17.6 billion) with 1.581 trillion yen [CJ1] (US$11.24 billion) of that being exports. That's an increase of 60.6% from 2021.

The machine tools industry provides critical inputs to all areas of manufacturing and has an important part to play in the development of a country's manufacturing sector. This is certainly the case in Japan which overtook the US in 1982 as the world's leading producer of machine tools, maintaining that dominance for 27 years.
Providing breakbulk solutions since the 1980s
Japan's success as a leading exporter of machine tools worldwide, and to the US in particular, came through the expertise that rapidly developed in the country, but also through the breakbulk shipping arrangement the producers struck with Wallenius Wilhelmsen. Sadamori Yoshio, Senior Manager Segment Development East, explains.

"Wallenius Wilhelmsen has a very long history with the major machine tool producers in Japan and has been one of the top ocean carriers for these very high-quality machines to the US for more than 30 years," Yoshio says.

"We had a strong value proposition that not only solved the customer challenges the sector faced at that time with container lines, but also satisfied an entirely new set of needs that customers previously didn't perceive as there was no similar offering."

This proposition included regular and punctual sailings from Japan to the US, the ability to transport the machine tools at scale, a very high focus on cargo quality, relatively stable costs in the face of market fluctuations, the ability to secure space well in advance, and well-functioning customer support.
Overcoming today's challenges
Japan has always been one of the top exporters of machine tools worldwide with US making up about 16% of the revenue. Today, the US is the third biggest market for the Japanese industry behind China (23%) and its domestic customers (33%). The US is heavily reliant on many of these products, especially those in the fields of high-precision, composite processing and machining of hard-to-cut materials.

Receiving nearly 95% of the Japanese machine tools our vessels carry, the US remains by far our biggest market in terms of product volumes. Working with leading Japanese manufacturers such as Mazak, Okuma, Amada, Makino, Shibaura and DMG Mori, our vessels ship products including machining centers, milling machines, turning centers, drilling machines, boring machines and grinding machines to the main destinations of Long Beach, Savannah, Newport News and Baltimore.

The pandemic and the subsequent effects on global trade remain in play with customers facing disrupted schedules from ocean carriers, as well as labor shortages and capacity issues on board vessels and at US ports. However, these challenges are beginning to ease and we are able to continue providing industry-leading capacities and capabilities to customers.
Transporting breakbulk presents a number of challenges, including the risk of product damage. However, our vessels are purposely built to suit a wide range of breakbulk cargo and this flexibility is evident in the diverse range of products that are transported on our vessels. Yoshio believes the long-standing relationship Wallenius Wilhelmsen has with the Japanese machine tools industry reflects our expertise in breakbulk shipping.

By working closely with our customers from initial preparation to delivery, we ensure we gain their confidence and trust. I'm confident that our ability in providing our customers with this high level of service for more than 30 years has ensured our good standing in the industry,

Senior Manager Segment Development East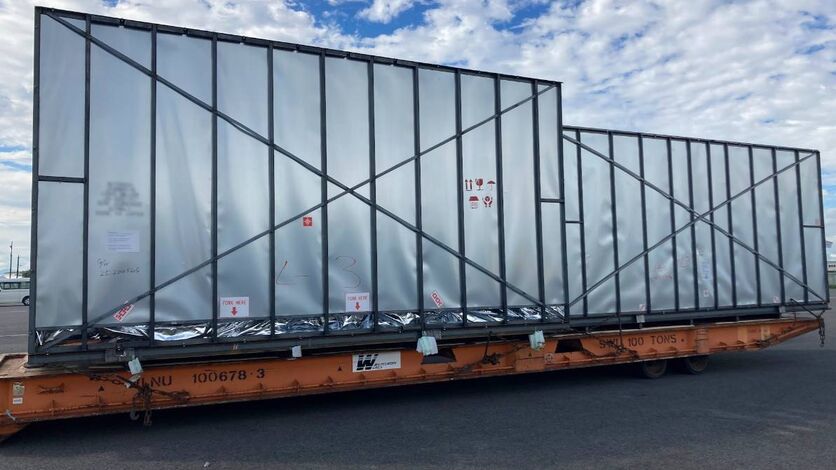 Japan has been one of the leading exporters of machine tools for many years
Why our RoRo vessels can support your breakbulk shipping needs
Self-propelled products roll on and off the vessel on their own wheels
Products not self-propelled placed on and stay on handling equipment with wheels throughout sea voyage
Ramp capacity of vessels can be up to 500 tonnes
Our high and heavy decks can withstand up to 10 tonnes of pressure per square meter
Fixed and frequent liner services offer easy scheduling, planning, flexibility and peace of mind