How we are tackling congestion and global supply chain challenges
Finding solutions to the ongoing challenging market conditions is a key priority for Wallenius Wilhelmsen. Find out what measures we are taking to overcome them and keep our customers informed.
It's an often-repeated truth that global trade and their supply chains have faced challenges in recent years. The fallout from Covid-19 is still being felt as businesses seek to find themselves on firmer economic ground and face the future with increasing confidence. For Wallenius Wilhelmsen, this means getting to the bottom of the various supply chain issues and identifying potential solutions to improve the situation and help customers.
Making the change at ground level
To find potential solutions to the problems, we created a task force that brought together senior operational and sales managers. They have the experience and understanding to seek out the root causes of the issues affecting supply chains and have been finding opportunities to improve cargo flows. This includes evaluating and pursing both operational and commercial solutions, which can create real changes on the ground designed to relieve pressure on the network and overcome the unprecedented market conditions.
Port improvements to help cargo flow
Issues at ports and terminals have presented Wallenius Wilhelmsen and our customers with some of their biggest challenges recently. These sites are the crucial link between ocean and land logistics, so improving cargo flow here has helped is critical to strengthen the overall supply chain.

"As the proverb goes, a chain is only as strong as its weakest link and this is what we are facing now," says Delphine Echenique, SVP Business Operations West.
Current disruptions in the supply chain have long-lasting and far-reaching effects and their impacts are experienced in opposite side of the globe and for months ahead. We need all actors in the supply chain to work together to allow the flow of vessels and cargoes to move seamlessly

SVP Business Operations West
Increasing current capacity and efficiency at our sites has been a priority. These are changes that can't be undertaken in isolation, so we have been working with terminal operators to secure additional yard space, labor to work on vessels and berths for vessels to call. Collaboration and compromise is starting to yield positive results.

Similarly, we have sought to reduce bottlenecks by seeking alternative ports for customers. This improves cargo flow and helps in optimizing our network and our customers' supply chains. Additionally, we are constantly reviewing and adjusting our trading patterns to reduce waiting times and other vessel delays. This includes looking at 'spacing' of vessels to eliminate bunching at ports that experience extensive delays and monitoring ballast opportunities and optimizing the times between vessels coming out of Asia.

As part of the work to reduce the stress on ports, we are working closely with customers to coordinate cargo drop-offs and pickups. By collaborating in this way, there is greater efficiency in operations that ensures ports and terminals don't become overcrowded. Maintaining these levels of communication will support the other measures we are introducing to keep products moving.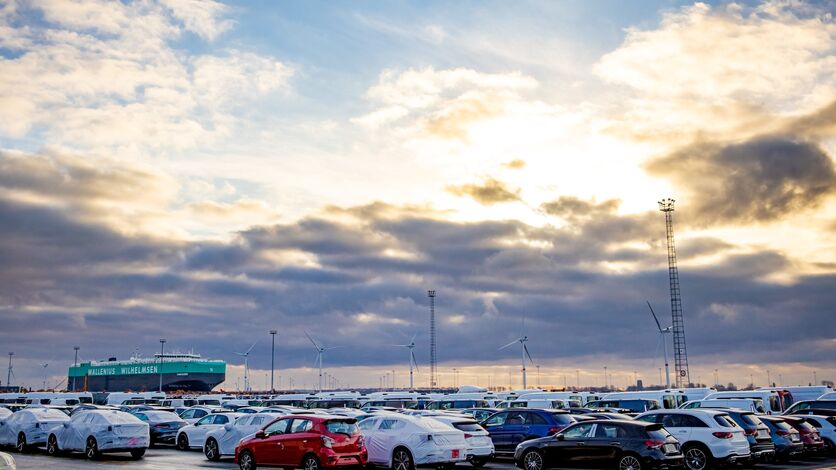 Improving cargo flow helps to optimize our network and our customers' supply chains.
Refining and re-evaluating changes
Communication is key for all our operations and the current situation makes that more important than ever. We are taking action to minimize supply chain challenges but we recognize that keeping our customers informed is equally vital. We provide frequent updates for them and where difficulties arise, we discuss alternative options to meet their needs.

We are also encouraging our customers to be proactive in their feedback. Providing forecasts for future shipments and feedback on recent ones helps us determine if the actions we are taking are benefiting them as well as easing the pressure on our network.

While we know that the measures we are taking are making a difference, it's important to frame it within global conditions – external factors play their part. However, we are confident we have identified areas that can be addressed and subsequently implemented solutions, and we are continually evaluating if they are improving the situation. We will continue to keep in close contact with our customers so they know we are monitoring and refining our actions as trading conditions develop.