How we deliver breakbulk cargo without wheels: 'Cassette'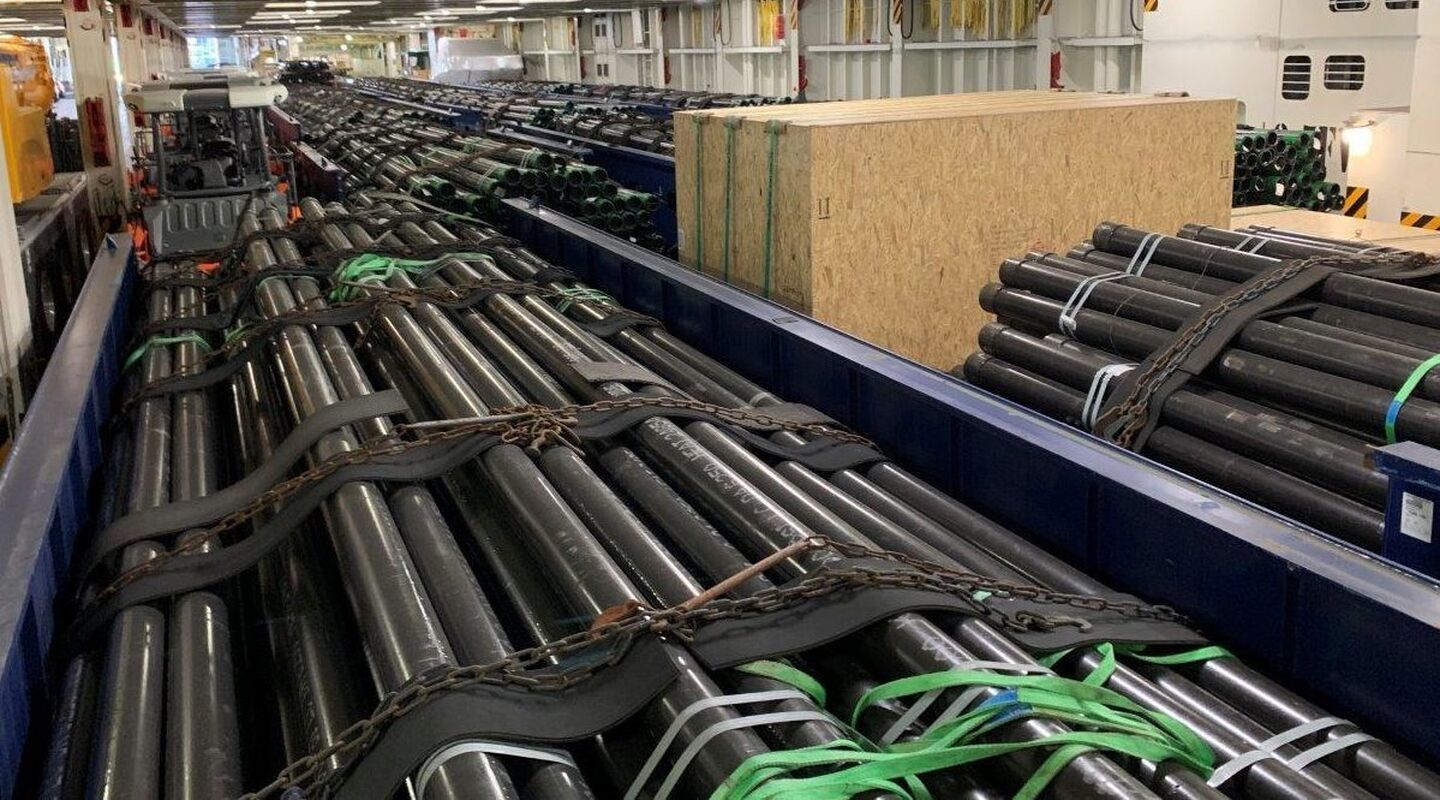 Transporting breakbulk involves number of challenges, especially when the cargo needs extra care and attention. But thanks to our strong team of industry experts and a wide range of special cargo handling equipment options, we can deliver almost all types of cargo, whether on wheels or not.
EUKOR successfully delivered 568 bundles of pipes with a very creative idea of utilizing a special cargo handling equipment called 'Cassette' at the port of Bremerhaven, Germany.
Have you ever heard of a breakbulk cargo handling equipment called 'Cassette'?
The 'Cassette' is an equipment specially designed by EUKOR back in 2017 for handling relatively taller rail cars which were impossible to be handled with regular Roll-trailers. Thanks to the height of Cassette being lower than Roll-trailers by 40-50 centimeters, there was enough height clearance even if we loaded taller rail cars.
It is suitable for a maximum load of 80 ton equally divided in 24 meter configuration, or 95 ton in 12 meter or 18 meter configuration. For this the total length of the assembled cassette can be accomplished by combining different length of cassettes. Meaning 1 x 12 meter, or 6+6 meter, or 1 x 12 + 1 x 6 meter, or 3 x 6 meter, or 2 x 12 meter, 4 x 6 meter or 1 x 12 + 2 x 6 meter.

We could have done it the way we usually do, using stanchion on corners of roll-trailers and stack the pipes. But we thought utilizing this Cassette could load more and a bit safer to deliver huge number of pipes, reducing risk of cargo damages.

the Port & Cargo Operations Manager in Germany
Mr. Folke Neby, who oversaw cargo operation for this pipe delivery project, added on saying "For tubes and round bars, these devices are good. What is lacking is a pick-up point on the upper side. With such they would be more flexible to handle and could possibly be used as double-decker.
What made this project prominent was that instead of stacking pipes loose on Roll-trailers which may have required more time for proper lashing and extra care – such as requiring dunnage between the layers of pipes thick enough to allow forks to pass through, we stuffed the cassette on a roll-trailer with full load of steel pipes in bundles. In addition, it could be safer, and load more compared to the conventional way of stuffing the cargo on to Roll-trailers.
Also, as utilizing the Cassette reduces time for cargo operations, it could be regarded as a more efficient way of shipping cargo for shippers' perspective, taking the circumstances where time and money spent for loading and discharging normally is charged to shipper.
Contact us today to request rate and find out more about how we can help you with your breakbulk cargo.