Increased insurance costs for vessels sailing through Arabian Gulf affect EUKOR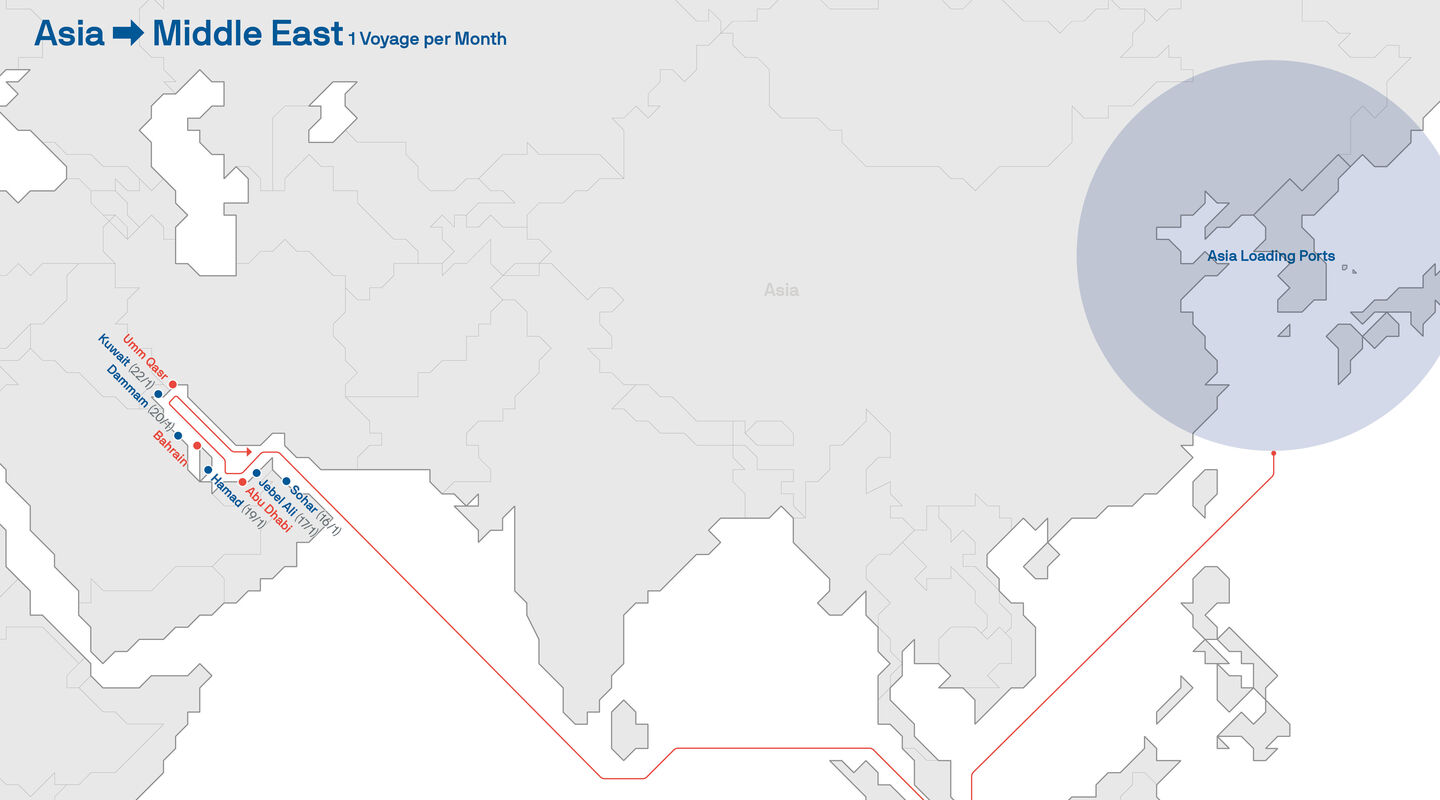 After the first two attacks to oil tankers near the Strait of Hormuz in May/ June this year, tensions in the region have increased. Since then, chances for vessels trading through Persian or Arabian Gulf exposed to risk of war or warlike operation are higher than ever. As a result, insurance costs for ships sailing through those area have also soared, with the potential for the insurance costs to rise further as regional tensions escalate.
This was because war-risk underwriters, being on high alert, started charging additional premiums to vessels calling ports in the Indian Ocean/ Persian Gulf. War-risk premiums have gone up dramatically - even as high as ten times - for vessels trading in affected areas, reflecting the worsening situation in the area. Due to this dramatic risk increase, an emergency insurance premium surcharge was inevitable for carriers to continue the service. Subsequently many large ocean carriers, including EUKOR, implemented an Emergency War Risk Surcharge to customers.
Effective as of July 1, a war-risk surcharge has been levied to all cargo discharged or transshipped via all ports west of longitude 58E, including but not limited to Sohar, Jebel Ali, Abu Dhabi, Dammam, Bahrain, Kuwait, Hamad and Umm Qasr.
It is highly likely that insecurity in the region surrounding the Strait of Hormuz will persist in the medium to long term.

Fleet Manager
Experts in Marine Operations Management Team at EUKOR say "It is highly likely that insecurity in the region surrounding the Strait of Hormuz will persist in the medium to long term. However, chances are low for EUKOR operating fleet to be attacked as most of targeted vessels are still oil and gas tankers."