Carbon Intensity Indicator: what to expect and how to prepare
On January 1, 2023, the Carbon Intensity Indicator, the so-called CII, went into effect. "I believe this is an impactful climate regulator that sets sail," says Geir Fagerheim, SVP Marine Operations. "The new scheme has far-reaching implications for all, Wallenius Wilhelmsen included, but I welcome the new regulations and honestly think it is good that our industry contributes more to emissions reductions. That being said, I am excited to see how the CII will challenge our priorities and affect our operations."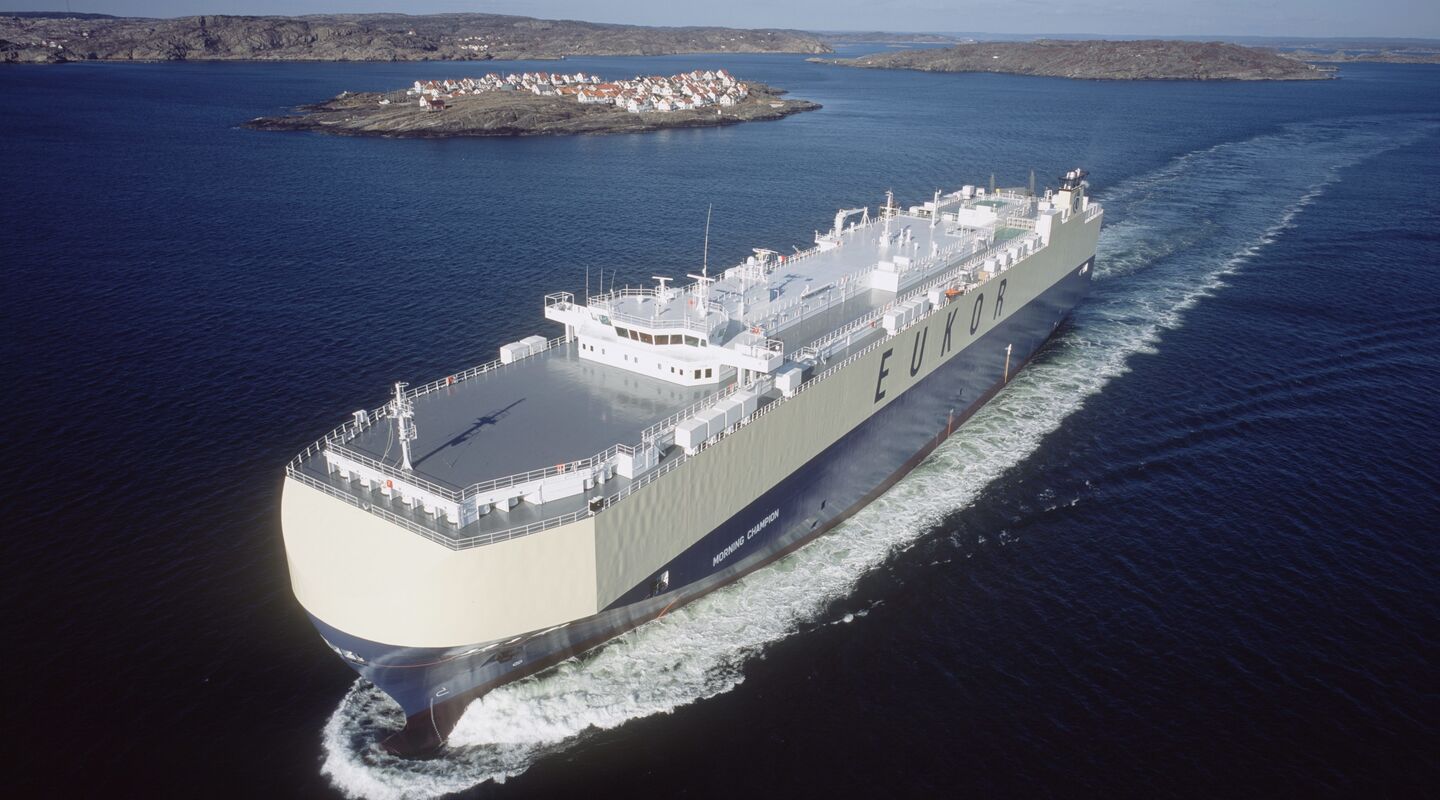 Wallenius Wilhelmsen actions related to CII will fall into three categories: Technical, operational and fuel-related measures.
"Our fleet renewal strategy is relevant when we look at the long-term effects of our operations on the environment"" says Fagerheim who expects the group fleet strategy to be announced in 2023. "At the moment, we need to focus more on what we can do with the current fleet we own and operate. With the current capacity squeeze coming from high customer demand, we certainly need to do several things concurrently – in all three areas – technical adjustments, operational improvements and evaluating new fuel mixes."
1. Speed and fuel
Wallenius Wilhelmsen specialists are looking at the effect of engine power limitations. We are assessing a wide range of operational measures: We can reduce or adjust sailing speed to reduce emissions, we can always further optimize sailing routes based on weather data, we can reduce the number of waiting days at ports and we can optimize our planning. We are also in the process of establishing a biofuel (and synthetic fuel) strategy to see which mix of fuels are available in the market, and which can effectively be used going forward.
2. Technical changes
More long-term, Fagerheim says that we are looking at potential technical design changes such as how we can improve the hydrodynamic performance of the vessel hull or the machinery itself. Smaller projects such as evaluating the efficacy of our current waste heat recovery solutions, shaft power limitation devices, as well as propellers are some of many technical areas that are under evaluation. "At the end of the day, we need to ensure we do the changes that really have a significant impact. Not all changes are equally efficient."
3. Changes are costly
"All changes we need to do have costs attached. Reducing the effect our operations have on the environment will come at a significant cost. It will come at a cost for us, our customers and ultimately, the end-consumers. Not doing enough will be even more costly to human mankind."
"We need to address the vessels with the poorest rating first," says Fagerheim. "These vessels are the ones that will get access to biofuel for instance. We will keep a special eye on the performance of our chartered vessels. We own 88 vessels, 27 are chartered. As part of our critical next steps, we will align operational routines to track performance and bunker planning, prioritize vessels at certain ports and much more. We also need to keep on top of cost recovery and how we can regain some of the investments we have to do."
CII – the Carbon Intensity Indicator – in 1 – 2 - 3
The International Maritime Organization owns the regulation
It goes into effect on January 1, 2023
The purpose is to reduce CO2 emissions by at least 40 percent from 2008 to 2030, and 50 per cent from 2008 to 2050
The measure addresses the operational efficiency of each individual vessel. Operational efficiency affects the actual emissions we have when sailing the vessels
The CII rating is calculated by dividing the CO2 emitted by the distance sailed. This means that empty vessels will perform better, and emit less, than vessels filled with cargo. This effect weakens the initiative because we had hoped the emission should be measured based on the volume of cargo transported.
The rating runs from A to E, A being the best. Vessels with E rating, or D for three consecutive years, need to implement corrective actions to achieve at least a C the next year
IMO will conduct a full review of the initiative by end of 2025