Meet the tonnage coordinators who manage our fleet logistics
With demand for space on vessels at record levels, port capacity under pressure and the effects of the pandemic still impacting on global trade, the tonnage teams overcome significant challenges to ensure our vessels are in the right places at the right time to keep your products moving.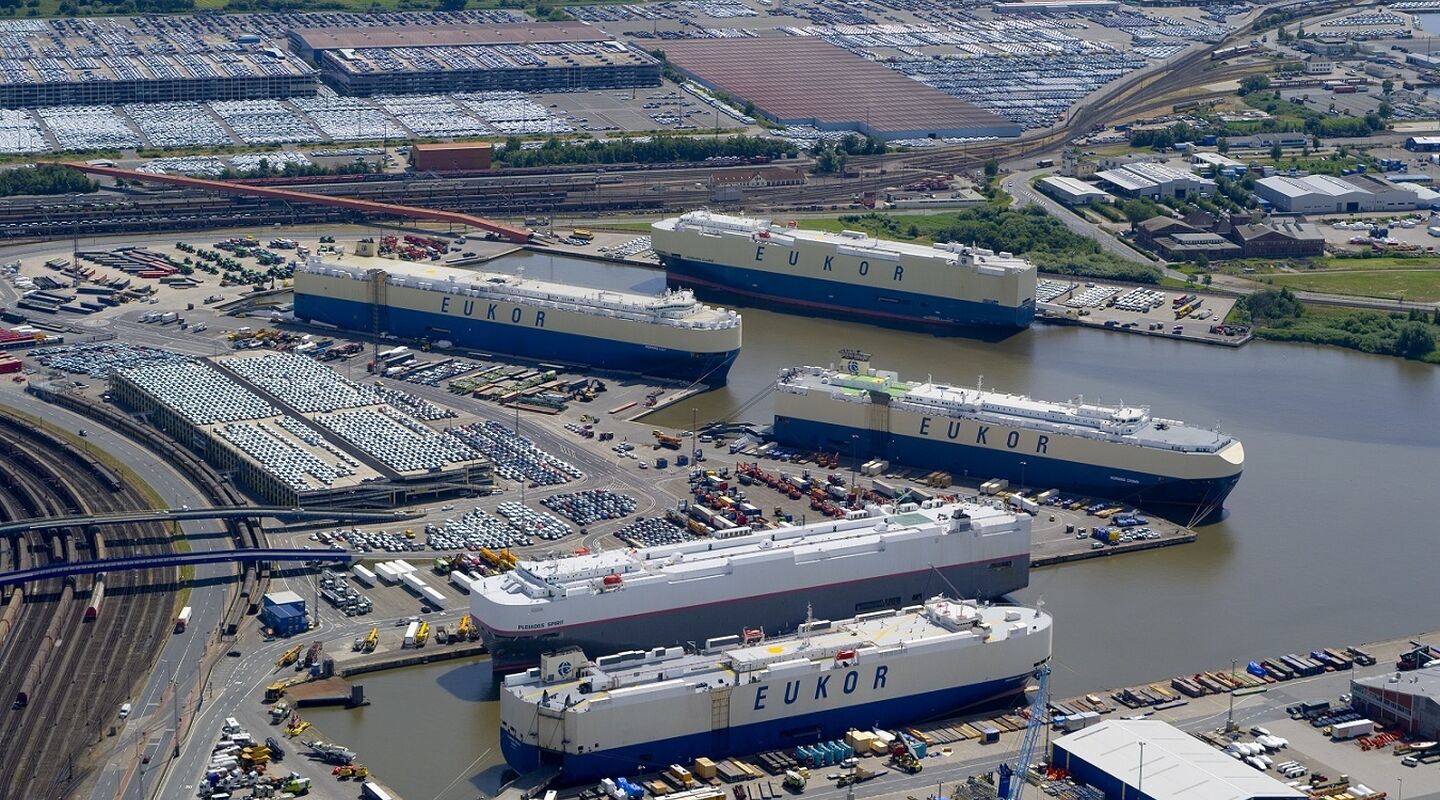 The important job of optimising the deployment of Wallenius Wilhelmsen's fleet falls to the tonnage coordinator teams who aim to minimise waiting times and accommodate forecasted volumes to fulfil customers' requirements.
The tonnage coordinators operate within Business Operations (BO) West, which focuses on Europe and the Americas, and BO East, which looks after Asia. With vessels trading worldwide, the two teams work closely to ensure each region has sufficient capacity and that they are finding the best use of the fleet globally.
The coordinators create three-month tonnage plans per trade route each week, but with changes in customer forecasts, port congestion, and weather conditions there is a lot for the coordinators to keep an eye on and these plans need constant review and updates.

Managing shipping in a challenging market
The effects of Covid-19 on worldwide trade have been exacerbated this year by labour shortages, port congestion, the worsening Covid situation in China and increased volumes of products that need to be shipped.
For Rita Dovran, senior tonnage planner for BO West, the challenge of coming out of the pandemic has been two-fold.
There has been a rapid recovery in the market in terms of volume of products, but it has been volatile because of the supply chain disruptions. Secondly, we are still experiencing significant network issues because of port congestion

senior tonnage planner for BO West
The latter is particularly acute in Asia and it is predicted that it could be another 12 months before the situation eases.
This means there are continuous adjustments to tonnage plans as customer demand meets supply chain disruptions. The tonnage coordinator teams frequently have discussions with the trade teams about where to allocate capacity at any given time.
As tonnage manager for BO East based in Seoul, Sangyup Song recognizes the challenge this poses. Overseeing the allocating of tonnage to keep a range of stakeholders happy, he stresses the importance of teamwork.
"Our primary responsibility is to allocate Wallenius Wilhelmsen's fleet to its best position so we can achieve our main goal of reducing cargo stock levels. Unexpected vessel delays are happening all over the world, often beyond our control, so working closely with others helps us successfully manage the fleet."
Precision planning for optimal tonnage effectiveness
The tonnage teams' main deliverable is in allocating the capacity and frequency of vessels in relation to the requirement of the various trades at any given time, but this is not just a question of overall capacity, as Dovran explains.
"We also need to consider the cargo mix to be shipped relative to the various capabilities of our vessels such as deck configuration, bunker capacity and speed," she says.
There is also the wider context to consider such as the arrival of a vessel in the next region or trade."
Normally we view the upcoming tonnage plan on a month-by-month basis, trying to meet requirements in terms of capacity, vessel types, frequency, and target dates. In the current situation this can be difficult, but we have some flexibility in the scope and scale of our fleet," Dovran says.
Because it's very much a worldwide operation, the tonnage teams coordinate their activities, taking into account the needs of the other when allocating tonnage. This helps them to keep track of capacity throughout the trade network so vessels can be positioned accordingly or if they need to make decisions about chartering additional third-party vessels.
"As manager, I'm especially focused on the overall picture when allocating our vessels in the most efficient way, so I have good general knowledge of each trade team and the current chartering market," Song says. "We work with numerous departments, so there can be a lot of juggling involved."
This is a similar experience for Dovran. Located in Oslo, she allocates tonnage for the trades out of Europe and America.
"We need to know each tonnage team's thoughts more precisely to deploy our vessels in the best position. Ultimately, we are seeking to establish the optimal plan for the overall trade network."