We've teamed up with Goodpack to offer the 'RoRo Cube'
In partnership with the world's leading returnable metal Intermediate Bulk Container (IBC) provider, we're developing a standardised packaging solution for the RoRo shipping of chemical goods and EV battery components, specifically cathode and auto parts, to offer a new shipment platform to lighten the burden of shippers.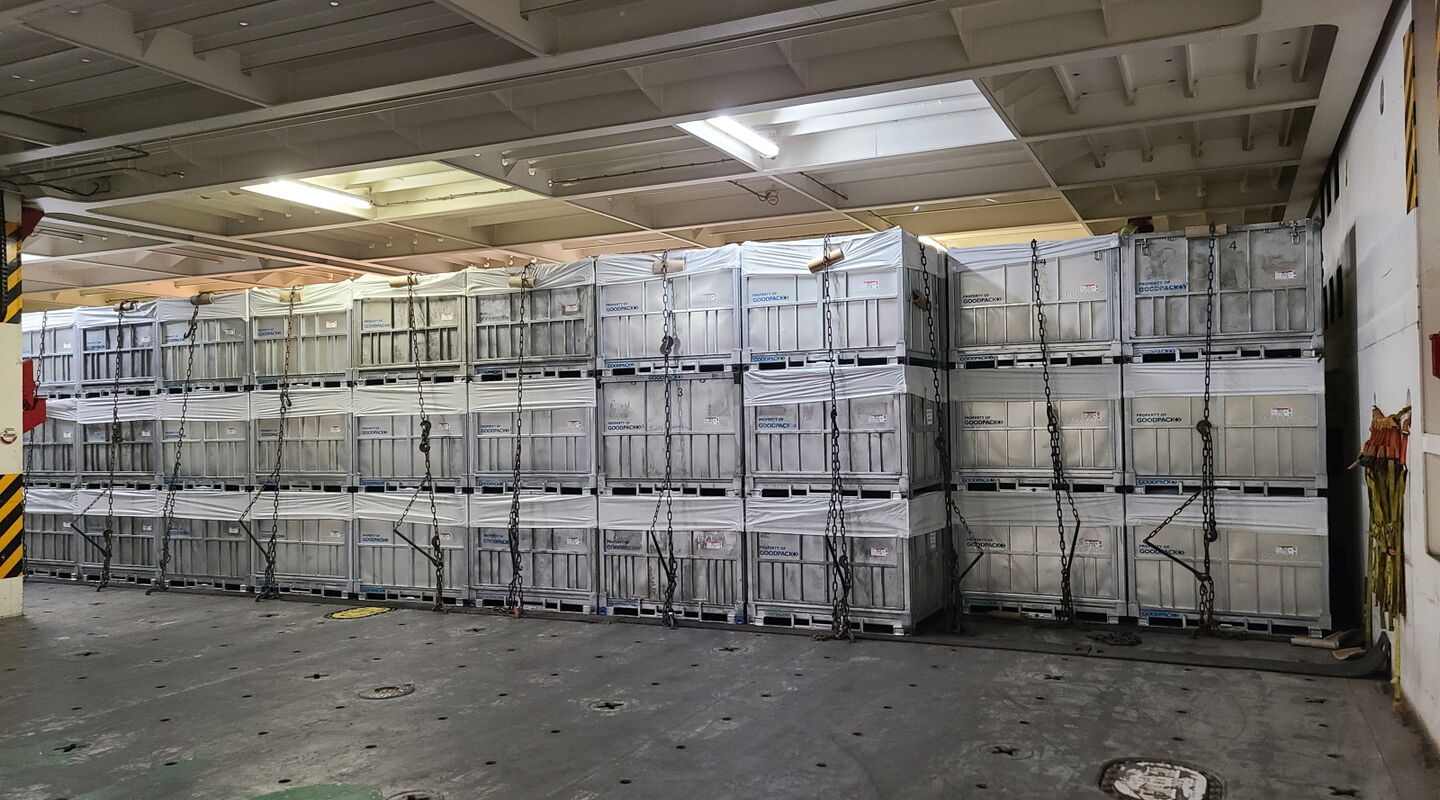 As part of our commitment to providing safe and sustainable logistics solutions for your supply chain, we've signed an agreement with returnable galvanized container provider Goodpack. Together, we will provide an integrated logistics solution known as the RoRo Cube, a new transportation option for shipping many different types of products, from natural and synthetic rubber to chemicals and EV batteries, on our RoRo vessels.
Operating in 80 countries, with 5,000 delivery and collection locations globally, Goodpack is the biggest returnable metal IBC provider in the world. Alongside our shipping and logistics services, Goodpack will offer stackable, reusable IBC to shippers from its fleet of over four million collapsible metal IBC.

With ESG sustainability a top priority globally, industries and consumers are ramping up efforts to reduce emissions and support the transition to clean energy. This emphasis on ESG sustainability is most apparent in the fast-growing EV industry. On top of that with EV sales accelerating – it's predicted that six out of every ten new cars sold globally will be electric by 2035 – our collaboration will help to support electric vehicle supply chains in particular by developing standardized packaging solutions for the transportation of cathodes and EV battery packs and cells.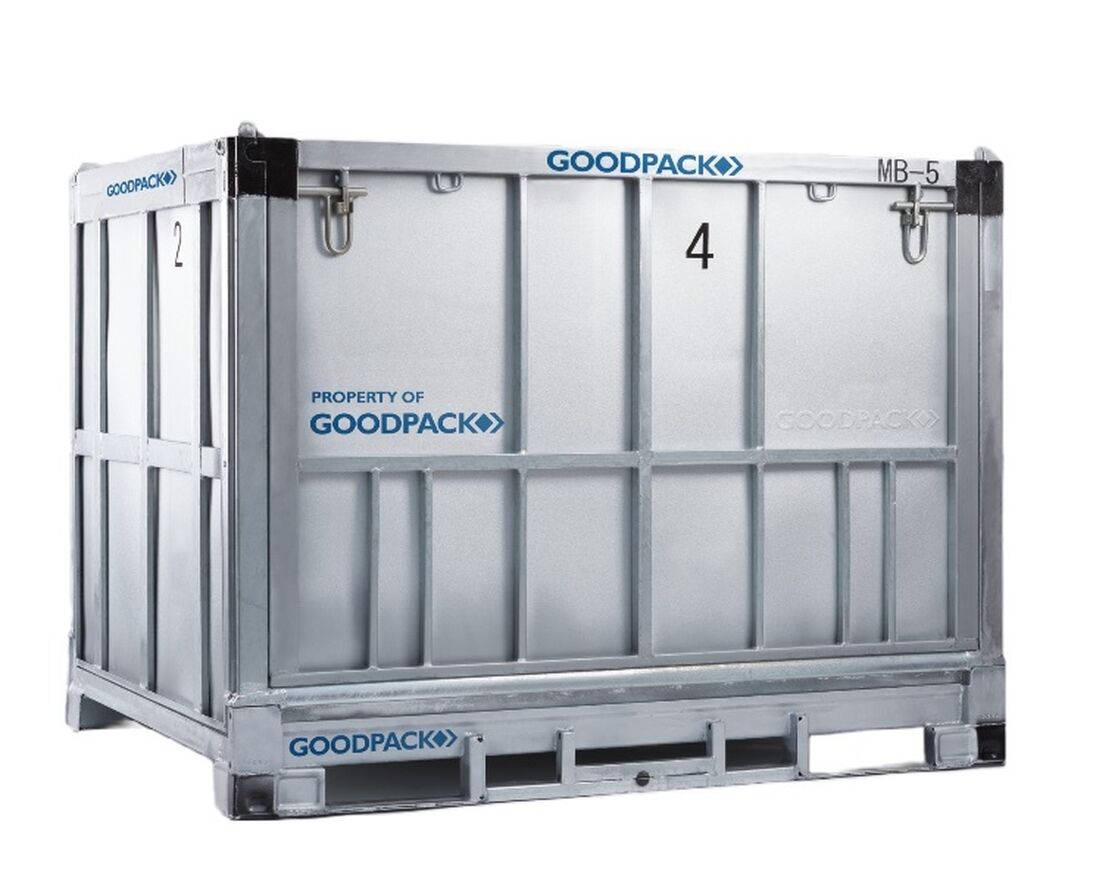 The RoRo cube offers an innovative transportation solution for cathodes and EV battery packs and cells
"The switch to electric is well underway," says Xavier Leroi, Wallenius Wilhelmsen's chief customer officer. "When this new sustainable vehicle fuel becomes the new normal, it also comes with new challenges and opportunities. The transportation of vehicle batteries is one area of specific concern to us."

Initially the partnership with Goodpack will focus on shipping services from South Korea, where the country's top three battery makers accounted for 32% of the global EV battery market in 2021 according to SNE research.

"With the shipping and vehicle logistics of Wallenius Wilhelmsen, we see there is a good match between our business and that of Goodpack," says Leroi.
The RoRo cube
Goodpack is a world leader in the provision of supply chain solutions enabled by a network of strategically located global depots and fleets of returnable metal Intermediate Bulk Container. Here's more about the RoRo cube:
Dimensions: 1,465mm x 1,150mm x 1,098mm
Capacity: Up to 1,500 litres, approximately 1.6 CBM
Weight: 131kg±2kg