2022 automotive outlook: A more stable market ahead?
Semiconductor shortages, supply chain issues and low inventories: the automotive industry has had its share of setbacks this year. As we enter 2022, Erik Solum, senior analyst at Wallenius Wilhelmsen considers whether greater stability is on the horizon.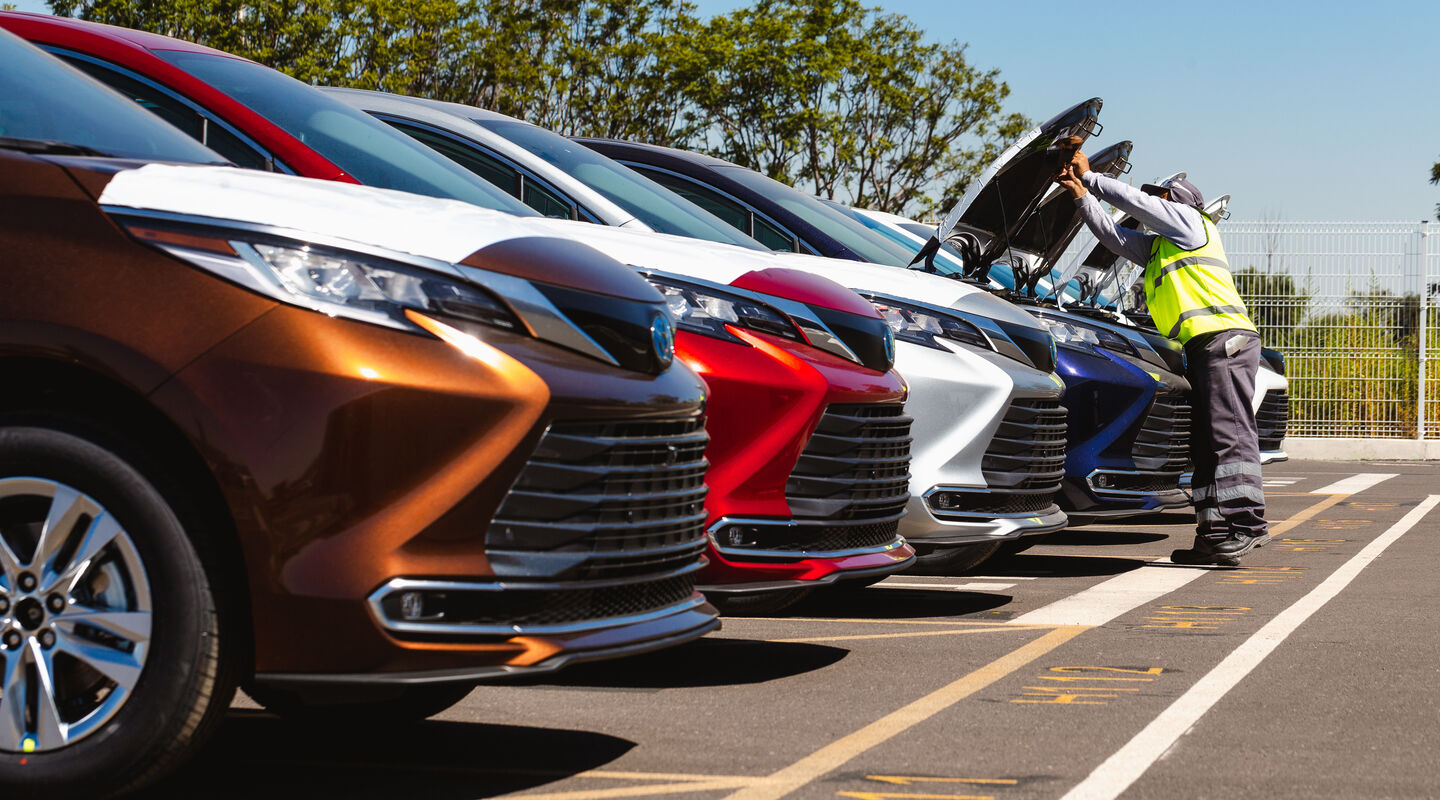 The economy and the global health situation are slowly starting to take a step in the right direction, and the development for light vehicle sales is following suit. With several hurdles overcome during the last year, the outlook for 2022 looks positive by comparison – but that doesn't mean the future is risk-free.
The Delta variant for example poses a challenge to economic recovery by prolonging the pandemic, increasing the need for restrictions and changing consumer behavior.
While OEMs, parts suppliers and consumers are adapting well to these challenges, and end user demand is solid, this does not necessarily equate to increased sales, not least because supply chain pressure, including the semiconductor shortage, is holding production back.
Today, light vehicle inventories are at a record low, but with production of semiconductors now ramping up, we assume the situation will stabilize during the second half of 2022.
Quick forecasts
Global LV sales in 2021: 80 million units
Expected global LV sales growth from 2021 to 2022: 3.75%
Expected global LV sales growth from 2021 to 2022: 3.75%
Meanwhile, consumer confidence, low interest rates and good job figures have led to a strong demand for durable goods including light vehicles. Global Light vehicle (LV) sales are expected to reach 80 million units in 2021, up from 76 million in 2020 but still behind 2019 volumes, which reached 90 million. For 2022, moderate growth is expected to hike sales to 83 million, with global sales expected to reach pre-pandemic levels in 2023 before a big upswing in 2024 and 2025.
In terms of consumer preferences, crossovers and SUVs continue to be more popular than passenger vehicles and sedans. This trend has been apparent for a decade and looks likely to continue into 2022, suggesting that consumers tend to like the high-ride style and perceived better sense of safety offered by these models, which, for some, appeal to their off-road aspirations.
Why are semiconductors so important to vehicle manufacturing?
With an average car containing around 1,000 to 1,500 semiconductors to control everything from braking systems to lights, cruise controls and even starting systems, these components are essential for vehicle production.
As the rebound after COVID happened quicker than many had expected, the semiconductor producers did not have sufficient supply to meet the needs of the automotive industry, which consumes around 10% of all global semiconductors.
The surge in sales of durable goods including consumer electronics has piled additional pressure on manufacturers. It's also worth noting that one large manufacturer produces more than half of all global semiconductors, meaning the market dynamics of this industry are rather unique.
The impact of climate targets on vehicle sales
2021 saw COP26 take place in Glasgow, and a reinvigorated resolve to achieve global net zero by 2050 and keep global warming within 1.5 degrees of pre-industrial levels. There is still a long way to go to meet these targets and countries are being asked to come forward with ambitious 2030 emissions reductions that align with reaching net zero by the middle of the century.
To deliver on these ambitious targets, countries will need to accelerate the phase-out of coal, curtail deforestation, speed up the switch to electric vehicles and encourage investment in renewables. Needless to say, the automotive industry has a clear responsibility on these matters.
Looking to the future, it is likely that government incentives will continue to support low-emissions vehicles, which will in turn boost production of electric vehicles. In China, EV production and exports for both legacy OEMs and new players are on the rise and are likely to continue to increase, however, geopolitical tensions could lead to regionalized EV production in the years ahead. Elsewhere, sustainability is also playing an important role in the future of self-driving cars, with the global autonomous market expected to be worth $60 billion in 2030.
As we enter 2022, market predictions remain cautiously optimistic, with light vehicle sales set to grow, albeit modestly. And with the semiconductor supply chain showing signs of stabilization in the second half of next year, the signals at this stage suggest there could be better times ahead.